Assist with patient care activities and performs selected perioperative technical procedures under the direction and supervision of a RN at Ankeny Medical Park Surgery Center, L.C. (AMPSC).  Works cooperatively with other health care team members.  Collaborates with RNs and other health care workers to facilitate the delivery of patient care while maintaining standards for perioperative nursing practice in clinical setting.  Successful performance contributes to a holistic approach to the delivery of services, improves patient care, and a high level of satisfaction from patients and families.
ESSENTIAL FUNCTIONS:
Participates in nursing process, working collaboratively with R.N. in the operating room.
Utilizes critical thinking and maintains responsibility for the knowledge relating to surgical technology.
Coordinates activities with registered nurses and other coworkers in planning and implementing care within AMPSC's policies and legal limitations.
Consults with Charge Nurse/ Nurse Manager when appropriate.
Prepares the operating room for the arrival of surgical patients; assembles equipment, supplies, and instruments for surgical procedures according to the preference cards and type of procedure.
Assists the circulating nurse with patient care activities including transporting patient, surgical scrub prep, positioning, and application of cautery ground pad and tourniquet cuff.
Responsible for maintaining the integrity, safety, and efficiency of the sterile field. Uses aseptic technique to arrange instruments and supplies and assists the surgeon throughout the operation by providing sterile instruments and supplies.  Performs instrument, sponge, and needle counts.
Assumes responsibility of maintaining current professional and clinical expertise.
Performs inventory checks and orders appropriate level of supplies. Assures proper functioning of equipment and instruments.
Demonstrates competencies specific to the requirements of the department to provide safe patient care.
Utilizes a holistic approach (considering physical, psych/social, spiritual, educational, safety, and related criteria) appropriate to the age of the patients served in the assigned service area.
Demonstrates initiative to improve quality and customer service.
Consistently meets the department's assigned work schedule.
Consistently delivers high quality care demonstrating knowledge and clinical skills of the specialty required on assigned unit in accordance with established policies and procedures and standards of care.
Balances team and individual responsibilities, objective and open to other's views, gives and welcomes feedback, contributes to positive team goals, puts success of team above own interest.
OTHER FUNCTIONS:
Performs functions other than described due to extenuating circumstances.
Assists with staff development by presenting education programs.
Participates in quality improvement monitoring and compliance.
EDUCATION/QUALIFICATIONS/EXPERIENCE:
Graduate of an accredited Surgical Technologist program and eligible to sit for CST exam within 6 months of hire.
Ability to learn basic computer skills.
Previous clinical experience preferred.
Medical, Vision, and Dental Coverage
401K match, Life Insurance
LTD, STD, PTO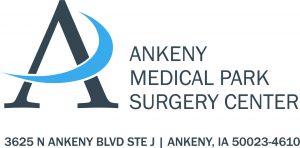 Full-time, Part-time, Per diem
Orthopedic Ambulatory Surgical Center
3625 N Ankeny Blvd, Ste J, Ankeny, IA, 50023, USA
Day hours, no nights, no weekends, no holidays and no on-call