Registered Nurse with PACU Experience
Provides nursing care for patients participates in patient and family teaching and provides leadership by working cooperatively with other health care team members at Ankeny Medical Park Surgery Center, L.C. (AMPSC).  Collaborates with physicians and other health care workers to assess plan, implement and evaluate patient care while maintaining standards for professional nursing practice in the clinical setting.  Successful performance contributes to a holistic approach to the delivery of services, improved patient care, and a high level of satisfaction from patients and families.
ESSENTIAL FUNCTIONS:
Provides and coordinates nursing care to patients utilizing the nursing process.
Completes documentation in a manner that assures an accurate record of patient's care.
Utilizes critical thinking in making independent judgment and maintains responsibility for the knowledge of conditions of assigned patients.
Collaborates with physicians and other professionals in planning and implementing care within AMPSC'S policies and legal limitations.
Consults with Charge Nurse/Nurse Manager when appropriate.
Assesses needs of patients and families, provides appropriate teaching to facilitate discharge planning, and makes the necessary referrals to community agencies to provide continuity of care.
Demonstrates professional development by keeping abreast of current nursing practice and healthcare trends.
Utilizes a holistic approach (considering physical, psych/social, spiritual, educational, safety, and related criteria) appropriate to the age of the patients served in the assigned service area.
Provides patient care based on clinical assessment and within scope of practice.
Performs inventory checks and orders appropriate level of supplies. Assures proper functioning of equipment and instruments.
Demonstrates competencies specific to the requirements of the department to provide safe patient care.
Demonstrates initiative to improve quality and customer service.
Consistently meets the department's assigned work schedule.
Consistently delivers high quality care demonstrating knowledge and clinical skills of the specialty required on assigned unit in accordance with established policies and procedures and standards of care.
Balances team and individual responsibilities, objective and open to other's views, gives and welcomes feedback, contributes to positive team goals, puts success of team above own interest.
OTHER FUNCTIONS:
Performs functions other than described due to extenuating circumstances.
Assists with staff development by presenting education programs.
Participates in quality improvement monitoring and compliance.
EDUCATION/QUALIFICATIONS/EXPERIENCE:
Current Iowa License to practice as a Registered Nurse.
Writes, reads, and speaks fluent English.
Ability to learn basic computer skills
Minimum one-year experience in nursing.
BLS/ACLS/PALS certification - will train if needed
Medical, Dental, Vision
PTO, Life Insurance
Short Term Disability, Long Term Disability
401K Match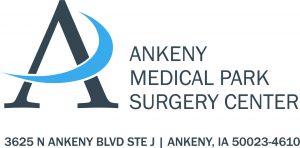 Healthcare, Nursing, Surgical
3625 N Ankeny Blvd, Ste J, Ankeny, IA, 50023, USA
Daytime Hours, No Nights, weekends, holidays, No on-call