Instrument Supply Technician (Sterile Processing Technician)
Responsible for the delivery of care for Ankeny Medical Park Surgery Center, L.C. (AMPSC) customers through the AMPSC efficient and timely management of instruments, supplies and equipment resources.
ESSENTIAL FUNCTIONS:
Instruments:
Sterilizes instruments, equipment, utensils, linen, and supplies using the appropriate sterilizing equipment in compliance with AMPSC policies.
Loads sterilizing equipment in the prescribed manner and sets controls to specified time and temperature settings according to materials and requirements of items being sterilized.
Performs appropriate biological, mechanical, and chemical quality indicators.
Completes detailed and timely documentation records.
Assembles instrument trays and packs according to lists provided, labeling with appropriate descriptions.
Notifies Central Supply Supervisor/ Nurse Manager when unable to replace damaged, broken, or missing instruments or equipment.
Performs cleaning, disinfecting, and decontamination duties on a wide variety of medical devices and equipment following specified guidelines outlined by AMPSC policies and procedures.
Supplies:
Orders, receives, issues, stores, and distributes all materials with accurately completed documentation of the transactions.
Assists with providing and maintaining proper and secure storage for all supplies and equipment.
Follows guidelines for aseptic technique and rotation of stock when handling sterile supplies.
Assembles supplies for procedures accurately and in a timely manner.
Prioritizes urgent requests and future surgery schedules for supplies, instruments, and equipment.
Maintains par inventory levels of non-sterile and sterile supplies.
Maintains a clean and organized work area and consistently meets the assigned work schedule.
OTHER FUNCTIONS:
Assists in orientation of new employees to assigned work area.
Operates computer systems appropriate for each work area.
Answers phone and intercom promptly and professionally.
Performs functions other than described due to extenuating circumstances.
Abides by all AMPSC departmental policies.
EDUCATION/QUALIFICATIONS/EXPERIENCE:
High school graduate or GED equivalent.
Writes, reads, and speaks fluent English.
Previous experience with medical supplies, supply distribution and sterile processing required.
Ability to learn basic computer skills.
Must have at least 1 year of experience in a Sterile Processing department.
MENTAL/COGNITIVE DEMANDS:
Must work with minimal supervision and assume responsibility for timely completion of assigned functions.
Ability to perform simple math calculations and follow verbal and written instructions.
Must be able to identify problems and conflicts and work proactively towards resolution.
Communicates effectively with people of diverse professional, educational and lifestyle backgrounds.
PHYSICAL DEMANDS:
Performs medium work (Level III as defined by the Department of Labor). Maximum lifting of up to 50 pounds: Frequent lifting of up to 25 pounds.  Typically, on feet a minimum of 6 hours out of an 8 hour day.
Physical demands include sitting, standing, walking, pulling, pushing, stooping, reaching, carrying, kneeling, bending, turning, twisting, lifting, steering, manual dexterity, manipulation of equipment such as carts, hearing, seeing, feeling, and ability to discern colors. Demonstrates the ability to consistently meet the department work schedules.
WORKING CONDITIONS:
Works in well-lighted and well-ventilated area with varying levels of noise.
May require handling of contaminated material.
May be in frequent contact with water and disinfectant solutions.
Possible exposures to some toxic chemicals.
Must comply with all Standard Precaution Policies and Procedures.
Medical, Dental and Vision Coverage
Life Insurance, STD, LTD
401K match
PTO Accrual
Profit Sharing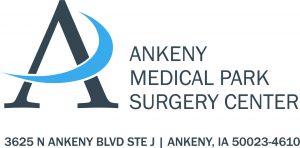 Ambulatory Surgical Center
3625 N Ankeny Blvd, Ste J, Ankeny, IA, 50023, USA
Daytime hours - No nights, evenings, weekends, holidays or call schedule